Developing new geodata potential with state-of-the-art AI solutions
Most data, from financial transactions and social media posts to weather records and satellite images have a spatial component. Many real-world problems are based on a specific geographical context. With Geo AI, Supper & Supper combines the potential of locations and spatial connections to state-of-the-art AI solutions.
Supper & Supper has all the necessary expertise to develop customized AI solutions based on the latest developments in neural networks and machine learning. This includes tasks such as automatic image recognition and segmentation of e.g. drone or satellite images, space-time analyses and predictions based on georeferenced sensor data, as well as object recognition and segmentation of 3D point clouds. In addition, Supper & Supper is active in the development of new approaches, such as hybrid processing of 3D and 2D data in specially developed neural networks.
GEO KI by Supper and Supper can provide companies and institutions from a wide variety of industries with important insights. Our solutions offer particularly great potential in the following areas:
+ road construction
+ landscaping
+ network planning
+ urban development & planning
+ spatial planning
+ energy supply
"Thanks to the developed 3D Deep Learning based point cloud classification by Pointly Services we are now able to classify ground points with higher accuracy than before, leading to more precise elevation models. Pointly can detect additional objects like powerlines and vehicles for us which allows to filter for specific changes. Recurring tasks such as the inventory of georeferenced objects and the recording of terrain changes become easier and more efficient.
What stands out the most to us is Pointly's adaptability – the new approach can learn continuously. Thus, any manual correction to the automatic classification (if necessary at all) improves the process for future applications."
Dipl.Ing. Andreas Schlienkamp
Group Leader Remote Sensing at RAG Aktiengesellschaft
Division Location/Geoservices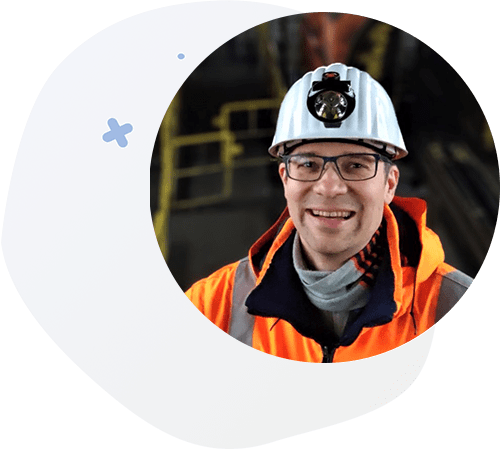 My favorite on this one is in Germany, Bavaria, where they've developed AI based Machine Learning tools to predict where road maintenance should go on.
It's just amazing work.
Jack Dangermond
President at ESRI, world leader in GIS software development
At the ESRI User Conference 2019 in San Diego, California
Digitisation creates incredible opportunities for road construction – and we make them usable – this is the leitmotif of VIA IMC – the digitization division of Eurovia / VINCI. Supper&Supper accompanies us along this path and brings artificial intelligence to the construction site.
Dr. Dirk Ebersbach
Managing Director at VIA IMC GmbH
Modern surveying technologies (laser scanning, drone flights, etc.) allow the acquisition of high-precision 3D point clouds from existing construction sites. With the help of this data, construction sites can be better organized and processes can be monitored and improved. The evaluation of these data volumes currently requires high computing power, special knowledge and a great deal of time for the classification of the data. This is still an obstacle to widespread use on construction sites. Dr. Dirk Ebersbach
Learn more about concrete usage potentials in our Use Cases